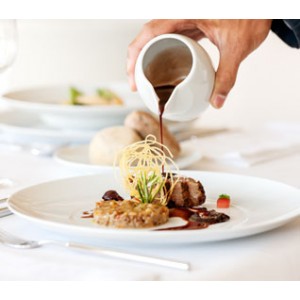 Domo is a contemporary model, made of fine porcelain, inspired by the minimalistic trends of modern international design and architecture. Its elegant and sophisticated lines are a perfect symbol of haute cuisine.
The subtle spherical and rounded shapes are combined with sharply creased details, creating a visual contrast.
These elegant and refined plates, with soft curves and generous size, were specially created to meet the requirements of the art of presentation pursued by catering professionals, including the most demanding chefs.