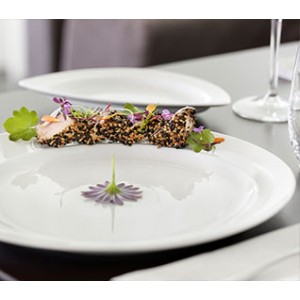 A unique collection of peculiar shapes, Organic was designed for modern cuisine.
The variety of shapes in this range - square, oval, circular and triangular - allows for countless innovative and harmonious plate arrangements.
Created by Vista Alegre's design team, the philosophy of its design is based on the asymmetry of shapes.
This porcelain model, suitable either for buffets or table service, will stimulate the creativity of the best chefs.